ABOUT US
Euro Okpet Ltd. is a company registered in Bulgaria with associates in United Arab Emirates and in India. The core activity of the company is marketing high quality products with more than 24 years of combined experience in Middle East, North Africa, Asia and in Europe. Now Euro Okpet Ltd. is on the fore front of marketing Jute and Cotton Bags across the continents. India is the largest producer of jute yarns in the world. Since in Eastern part of India majority of jute plants are grown, city of Kolkata becomes the ideal choice for production of high quality jute bags. Euro Okpet Ltd has made exclusive agreements with some of the top Jute bag manufacturers to market the bags across the continents. TOSSA All the bags are sold under our own registered brand name TOSSA. TOSSA has become a sign of Quality  in Jute and Cotton bags. To maintain quality and timely delivery our quality control department is manned by specially trained expert staff. The selected products undergo comprehensive inspection and functional checks. . TOSSA Jute bags are Reusable, Eco-friendly and 100% Biodegradable. . TOSSA jute and cotton bags are customized as per customer's requirements. . TOSSA bags are carefully priced to be affordable and to be used and benefitted by       everyone. . TOSSA Jute and cotton bags are highly fashionable and stylish. It is infused with the latest trends and stylish appearances. . TOSSA Jute and cotton bags are reusable and long lasting. Typical jute will take about 2 years to decompose. . TOSSA Jute bags are AZO free and produced at facilities which are members of SEDEX ,and SGS certified for SA 8000. They are REACH and CAPSIA compliant too. . TOSSA Jute and Cotton bags are multipurpose. For example you can use handbags as shopping bags as well. .TOSSA products are made from high quality materials in order to make them sturdy, strong and long lasting without compromising on aesthetics. .TOSSA offers a wide range of products which reflects the market demand. These are fashionable, multipurpose and Eco-friendly. Products Range includes: . Promotion Bags . Beach Bags . Fashion Bags . Gift Bags . Carry Bags . Christmas Bags . Tote Bags . Nature Bags . Back packs . Handbags . Burlop Bags . Kids Bags .Olive and Wine Bottles Bags and much more. What sets us apart from others are: -Driven by passion to pursue excellence -Committed to delivering excellence through our professionalism, knowledge of different cultures, inspired management and visionary leadership. – Receptive to being challenged and determined to go the extra mile to deliver exactly what our clients want. The tremendous success of the company can be attributed to the visionary ideals and core values which lays the very foundation for the working of the company. Our Vision  The sole vision of the company is to deliver products and services confirming to international standards and satisfying the requirements and expectations of our customers in respect of quality, cost, performance, safety and reliability. Our Mission It is our aim to act with pace, pride and passion to provide full value and services with firm commitment to quality to ensure high levels of Customer satisfaction. In creating this value for its customers, the forerunner takes care not to cause any damage to the environment. About Jute Jute is an extremely environmental and sustainable material. Also known as Hessian, it is a rain- fed crop and cultivated without the need for any fertilizer or pesticides (therefore preserving the integrity of the land on which it is grown). Jute is a natural based plant fibre composed of cellulose and is 100% biodegradable and water resistant. Moreover, Jute reaches full maturity within 4-6 months, making it highly sustainable material requiring little tendering. The Jute fiber comes from the stem and ribbon (outer skin) of the plant. Once the crop has been harvested the fibres are separated from the woody central core by 'retting' – a process consisting of binding Jute stems together and immersing them in low, running water. The fibrous outer of the plant is then removed and allowed to dry. Once dry the Jute fibres are graded according to colour then processed and spun into yarn suitable for weaving. Jute has many excellent qualities and benefits:
Natural
Grown without pesticides
Naturally water resistant
Low Thermal Conductivity
High tensile Strength
Heavy weight and Durable
Antistatic properties
100% Sustainable and Biodegradable One of the cheapest vegetable fibres available.
Botanical species of Jute: There are 40 botanical species of jute among them. The principle two botanical species of jute as follows: White jute (Corchorus capsularis): Several historical documents (including, Ain-e-Akbari by Abul Fazal in1590) state that the poor villagers of India used  to wear clothes made of jute. Simple handlooms and hand spinning wheels were used by the weavers, who used to spin cotton yarns as well. History also states that Indians, especially Bengalis, used ropes and twines made of white jute from ancient times for Household and other uses.
Properties :
Leaves taste bitter.
The leaves are green in color.
Flowers are yellow in color.
Bark of the stem is brown.
Seed pods are short and circular.
The jute plant of this type grows annually from seeds.
It is about 6 –12 inch long
½ to ¾ inch in diameter.
Tossa jute (Corchorus olitorius) : Tossa jute (Corchorus olitorius) is an Afro-Arabian variety. It is quite popular for its leaves that are used as an ingredient In a mucilaginous potherb called molokhiya, popular in certain Arab  countries.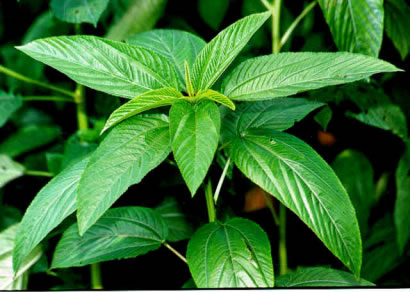 The Book of Job in the Hebrew Bible mentions this vegetable Potherb as  Jew's  mallow. Tossa jute fibre is softer, silkier, and stronger than white jute. This variety astonishingly showed good sustainability in the climate of the Ganges Delta. Along with white jute, Tossa jute has also been cultivated in The soil of Bengal where it is known as paat from the start of the 19th century. Currently, the Bengal region (West Bengal, India, and Bangladesh) is the largest global producer of the Tossa jute variety. Properties :
The jute plant of this variety is annual and collected from seeds. It is similar to Capsularis variety.
The leaves are lovely green in color.
Leaves taste not so bitter.
Dark yellow flower.
Two to three feet high.
Seed pods are long and circular in shape & Quarter inch in diameter.