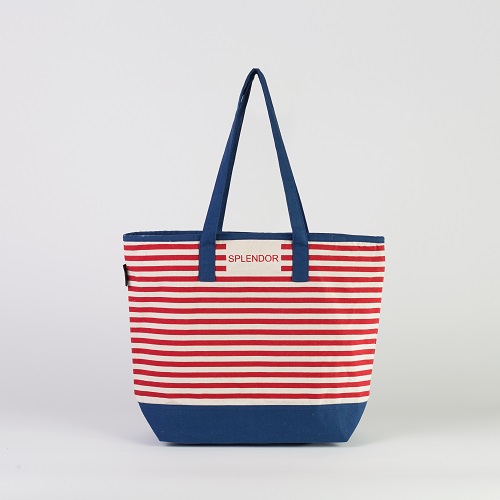 Tossa Custom Tote bags/Custom Printed Tote Bags
Looking for Custom Tote Bags or Custom Printed Tote Bags? Look no more because Euro Okpet Ltd, a Bulgaria registered company with affiliates in the United Arab Emirates as well as In India has the entire infrastructure to give effect to your chosen bag under the brand name of Tossa®Bag. Nevertheless, here are the features that set Tossa® Custom Tote Bag apart from hundreds of other custom Tote bags that are available in the market.
Feature # 1: Unique site selection and manufacturing process –Euro Okpet Ltd, through their vast range of expertise and experience have selected the city of Kolkata as its prime source of location as the city not only boasts as the oldest site for jute manufacturing process in India but also featuring many technically perfect jute bag making units that produce international quality Tossa® Custom Tote Bag and Tossa® Printed Tote Bags.
Over and above, extensive cultivation of high quality jute, aptly branded as Tossa Jute is located in and around Kolkata since a long time. According to reports received from reliable sources, the Ganges delta Contributes more than 80% of the jute production in the world. Moreover, the fertile soil of the Ganges deltas , wherein fresh alluvium is deposited every year,is much favorable for the cultivation of jute. Also, the new gray alluvial soil of good depth, receiving salt from annual floods, is best for jute. Hot and humid climate, 30 to 40° Celsius of temperature and more than 100cm of rainfall are most favorable conditions of jute. So , it is grown mostly in West Bengal's region of Ganges delta.
As for the production standard, most jute bag manufacturing units located in and around Kolkata are SEDEX and SGS certified for SA 800, while the products are REACH and CAPSIA compliant. So, the product quality for Tossa® Custom Tote Bag and Tossa® Printed Tote Bags is guaranteed to be perfect.
Feature # 2: Customization is fully guaranteed too – Regardless of whether you intend the company follow your design and style or opt for in-house cooperation, the customization will be perfect. In case of the former, the company will need complete specification in terms of size, shape, handle design and color code for the logo and the message. As for the later, the company designers will cooperate with you to create the right Tossa® Custom Tote Bag for you.
Feature # 3: Eco-friendly biodegradable product – Each and every Tossa® Custom Tote Bag bears the signature of eco-friendliness and biodegradability as it is completely devoid of synthetic components. This includes the adhesive, the pigment used on the bags, being non-synthetic and environment friendly. No wonder, Tossa® Custom Tote Bags have totally ousted plastic tote bags from the face of the planet.