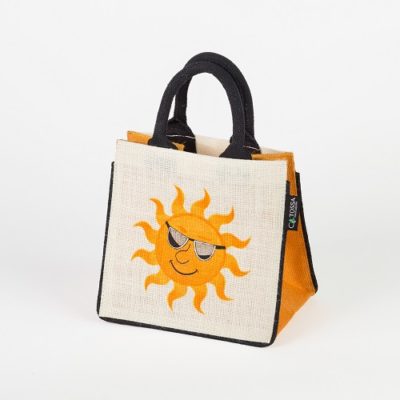 TOSSA Tells The World How to Diversify and Grow
Bulgaria, a former communist country that entered the EU in 2007, not only has an open economy that historically has demonstrated strong growth pattern, but also features a dynamic business attitude the rest of the world has seldom seen so far.
Take the case of Bulgaria (Sofia) based Euro Okpet Ltd that has created a stir in marketing a product they do not manufacture themselves, yet has developed a worldwide market for the product sold under the brand name of TOSSA®. Also, consider the innovative idea for choosing a product that is rapidly gaining ground as a top seller. We are talking about eco-friendly biodegradable jute and cotton carry bags that are fast replacing single-use plastic carry bags that have been banned in most countries because of its villainous role in creating worldwide plastic crisis.
Right Site Selection for Easy Availability of Raw Material and Manufacturing Process
The brainstorming thought processes of the Bulgarians had prompted them to zero in at the eastern gateway of India, namely the city of Kolkata where ideal raw material for the product, such TOSSA jute fibers is readily available, while the megacity boasts several jute/cotton manufacturing units that are SEDEX and SGS certified for SA 800, while the products are REACH and CAPSIA compliant.
Right Quality of Product Simplifies Promotional Work
Stylish, international quality jute/cotton carry bags sold under the brand name of TOSSA® are unique in design pattern, robust in look and unbeatable in quality and durability. What's more, these are multi-usable, fully machine washable and can be stored conveniently. On top of all, these are mostly prized for their biodegradable properties, as a result of which they biodegrade within a short period of time, thereby posing no threat to the environment. This no doubt simplifies the promotional work.
Strict Quality Control Ensures Faultless Production
Alert and efficient officers appointed by company examines and checks the product quality at every stage – right from indenting the raw material (TOSSA jute fiber), cutting and designing, printing with AZO free ink, fabrication and fixing of handle.
Customized Product Quality Enhances Sales Appeal
In order to enhance the sales appeal, the company offers customized products where a customer is entitled to have bulk quantity of TOSSA® jute/cotton carry bags according to specifications provided by the party. In most cases it involves change of style, color, typography of messages and packing methods.
Handsome Discount on Bulk Purchase Entice Customers
The company allows handsome discount on bulk purchase of TOSSA® brand of eco-friendly biodegradable jute/cotton carry bags, as a result of which more international customers flock to TOSSA®. However it peaks during Christmas Eve and/or other festival holidays.
Countries Where TOSSA® Brand of Biodegradable Jute/cotton Carry Bags Are Sold Most
The company boasts extensive sales network in most European countries, Middle Eastern countries such as in United Arab Emirates, North Africa and parts of Asia, apart from its sub-bases in some other countries of the world.
Postscript
Euro Okpet Ltd aka TOSSA® has set an example before the whole world as to how the long term vision of a company can lead to a phenomenal success, provided its mission is also targeted towards effective operation. No doubt it is a lesson for all entrepreneurs to emulate and learn for their future prospects.